Octium Group News: growth strategy and new Sales force to further develop European and International Markets
2021-01-19
A key element of our Group's growth strategy is to develop new European and International Markets, alongside the need to ensure professional support to our Clients and Business Partners.
Therefore, we have developed a forward-looking solution to efficiently meet the market needs, while operating in an increasingly regulated and competitive environment. We have set up Octium International Insurance Agent, based in Liechtenstein, which will operate as Octium Life's Tied Agent through a Sales force of professionals with vast experience in insurance and financial services and a comprehensive background in international solutions for UHNWI.
We are confident that Octium International Insurance Agent can add value to the relationships established over the last few years with our Business Partners, such as Banks, Asset Managers and Brokers, by fostering the consolidation of synergies while positioning our Group as one of the most innovative solution providers to meet our clients' needs.
Octium International Insurance Agent's team, of which you can find a short introduction below, will be soon reaching out to you to establish the best way in which we can work together going forward in a mutually beneficial manner.
Francesco Camerlingo – Group Head of Sales & Business Development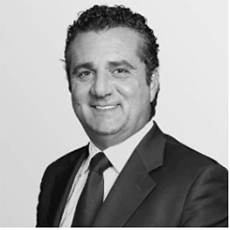 Francesco is a fully qualified Italian lawyer and holds an LL.M. in Economics and Business Law, with a long-standing career in International Law Firms and Institutions, such as Allen & Overy and Hogan Lovells in Milan, as well as International Bureau of Fiscal Documentation in Amsterdam. In 2011 Francesco joined Swiss Life Global Solutions as Wealth Planner. He was then appointed Head of Sales Switzerland in 2014 and in 2016 Head of Sales Europe South & East.
Fabrizio Palumbo – Country Manager Italy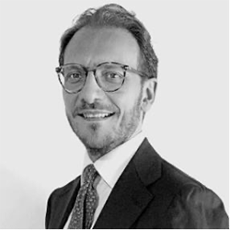 Fabrizio has almost 20 years' experience in Life Insurance Business and Wealth and Tax Planning for UHNWI clients. He graduated in Business & Economics and started his career in the market analysis department for private clients at Banca Commerciale Italiana (Banca Intesa. Fabrizio then joined UBI Banca – Private Investment as Team Manager in the Wealth planning department. Fully qualified and registered with R.U.I.- IVASS (Italian Insurance Supervisory Authority), Fabrizio pursued his career as an insurance broker, providing advice and distributing insurance products for HNWI / UHNWI clients. Recently he acted as Sales Director at Valorlife AG and then at Swiss Life Global Solutions.
Cinzia Chopard – Sales Director for UK and International Solutions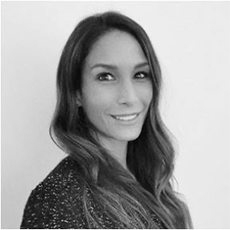 Cinzia has over 10 years' experience in the Financial Services Industry. She worked for 7 years in Private Banking in Switzerland before moving to UK and entering the Asset Management sector. She covered client facing roles, working as a Relationship Manager overseeing HNW/UHNW Private Clients. In 2016, Cinzia moved back to Switzerland and joined the Life Insurance Industry, as a Sales Director on the Private Wealth (HNWI) business area. Cinzia graduated in Economics and Management at HEC Lausanne in 2008 and qualified as Certified International Wealth Manager (CIWM®) in 2013.
Volkan Morel – Sales Director for Turkey and International Solutions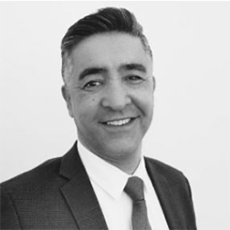 Volkan has over 30 years' experience in the banking and insurance industry covering different positions. He started his carrier at BSI-Banca della Svizzera Italiana and was later engaged as Investment Solution Manager and Senior Sales Professional at UBS Global Asset Management. Moving to the Wealth Management division, Volkan was leading the Turkish Desk both at UBS and Clariden Leu Private Bank in Zurich and later developed the Turkish Market at Banque International à Luxembourg in Switzerland. In 2015 Volkan moved to the insurance industry and joined Swiss Life Global Solutions, where he worked as Sales Director for the Turkish Market.
Valeria Raiola – Sales Support Manager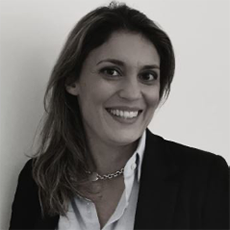 Valeria has almost 10 years' experience in the Insurance Industry. She started her career in 2011 at Swiss Life Global Solutions in Zurich as Partner Servicing Officer, where she was responsible for the Italian Market. After six years in this position, Valeria then moved to the front and worked as Sales Support for the "Europe South and East" Sales Team. Valeria holds a master's degree in Conservation and Restoration of the Cultural Heritage from the University Suor Orsola Benincasa, Napoli, where she graduated in 2005.
Federica Scalva – Partner and Marketing Manager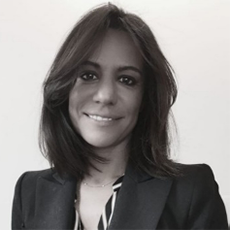 With almost 15 years' experience in the insurance and banking industry, Federica started her career at Credit Suisse Life & Pensions where she was responsible for the development of life insurance solutions for the Italian Market. Moving to the Wealth Management division of the Bank, Federica gained experience on Regulatory and Tax Projects. In 2015 she joined Swiss Re as Senior Product Development Manager for the Spanish Market. Lately, Federica was responsible for building and managing new and existing business relationships with Partners at Swiss Life Global Solutions. Federica holds a master's degree in Law from the University of Bologna and a research fellowship at the Institute of Criminology, University of Zurich, awarded by the Italian Ministry of Foreign Affairs.
Follow us on LinkedIn, to get all the latest updates.